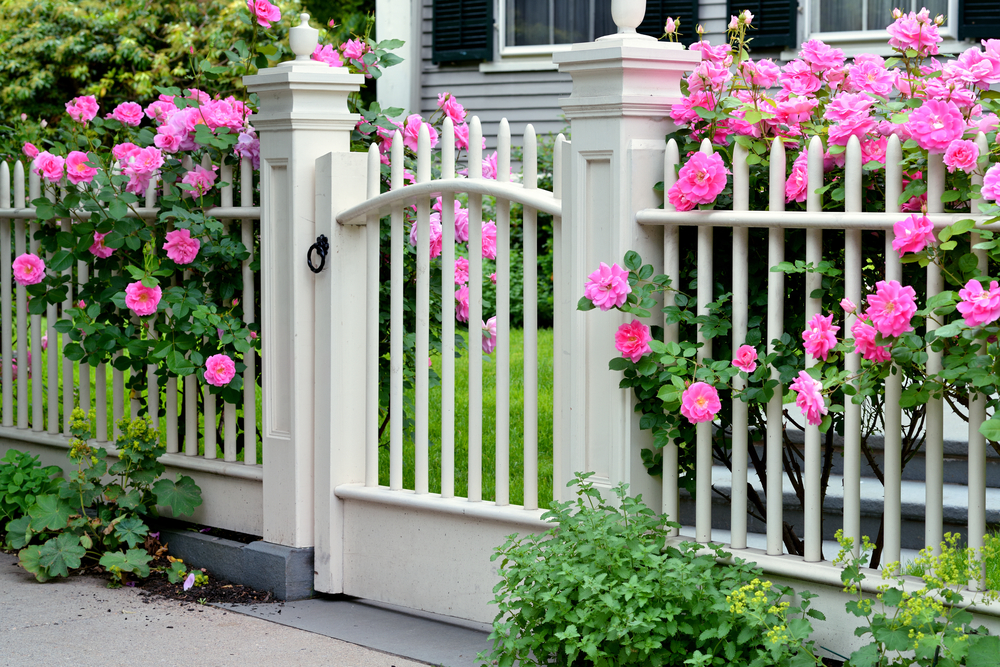 A perk of being in warmer southern states like Florida and Georgia is that you can have beautiful landscaping all year long without the worry of constant ice and snow.
Landscaping Ideas That Add Southern Charm to Your Front Yard
Southern states have a certain style that isn't replicated anywhere else in America. Here are some landscaping ideas for your front yard that add curb appeal and southern charm.
1. Add Native Flowers and Shrubs
It is always a good idea to incorporate native perennial flowers, ornamental grasses, and shrubs into your landscaping design no matter what part of the country you are in. Native fauna promotes a healthy local ecosystem, are easy to maintain, and thrive in your area because, well they belong there. Make sure you ask your landscaping professional what plants grow best in your specific planting zone.
If you are tight on space, you can still incorporate native flowers by installing window boxes and planting bright flowers for an added pop of color.
2. Gazebos as a Focal Point
A staple in southern landscaping is the gazebo. Gazebos are used around the world as an area for leisure, socialization, and sometimes to host special occasions. Traditional southern gazebos are usually found in the backyard, but this landscaping idea also can work well in the front yard as an impressive focal point.
3. Impressive Water Features
Water features add visual interest and elegance to any landscaping plan. There is a wide range of water features that you can choose from that fit your style and your budget. From lily ponds to small fountains to waterfalls, water features add a uniqueness to your front yard that can be charming and understated or over the top and stately.
4. Traditional Native Trees
The beauty of living in a state that boasts a warmer climate is that you have access to a wide variety of native trees. Trees add certain pomp and circumstance to your front yard landscaping design and are fairly low maintenance.
Flowering Trees
The magnolia tree is probably the most well known throughout states like Mississippi and Louisiana. This tree thrives in warm, humid climates and is very resilient when it comes to heavy rains and occasional high winds. Note that the magnolia tree does not do well if your area experiences regular frosts in the colder months.
Another well-known tree that can be found up and down the eastern seaboard is the flowering dogwood. The blooms on this impressive tree are typically white, but you can occasionally spot hints of pink or red in the blossoms.
Fruit and Nut Trees
If you are from the lower half of the U.S., you already know that fruit and nut trees have been popular for generations in the south. In Georgia alone, you can grow anything from cherries and mulberries to pecans. You can ask your county extension office for a list of fruit and nut trees that grow well in your area and not only be a part of a long-standing southern tradition, but also have fresh fruit and nuts for baking.
5. Install a Fence
We don't just mean your typical privacy fence, install a wrought iron or white picket fence. Putting up a fence that adds charm to your home can be the difference between someone buying your place or your neighbors when the time comes to sell.
Choosing the right fence depends on the size and style of your home. If you have a large traditional home, go with wrought iron for a classic, vintage touch. On the other hand, if you are in a smaller bungalow style home, go for a shorter white picket fence.
Make sure you consult with a landscaping professional in your area before making any major changes to your front yard. Click below to find a landscaping company near you.