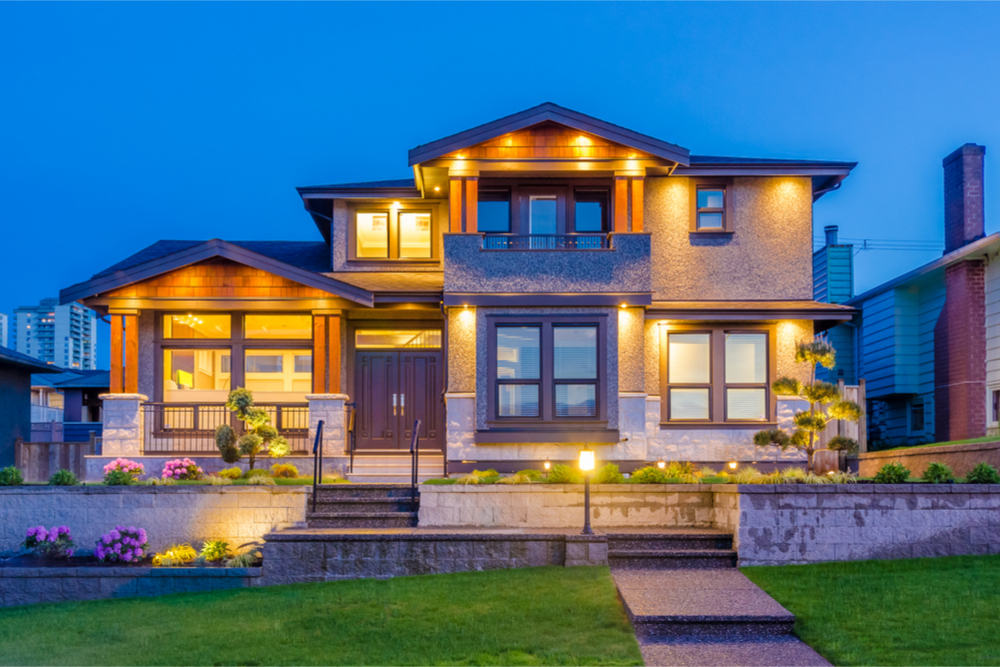 With winter quickly approaching, we are reminded that, for most of us, it will already be dark by the time we get home from work or afternoon errands. When we pull into the driveway, the house looks dark and uninviting and not to mention the fact that nobody can see and enjoy all of the hard work you put into your landscaping strategy all summer long. Don't worry, we understand your frustration, and we are here to offer you a solution that will change all of that. Low voltage landscape lighting is an excellent way to not only show off your house, yard, and garden, but it is also a way to provide safety and security to the exterior of your home.
No matter what size your house is, landscape lighting can completely change the look of any property without excessively adding to your monthly electric bill.
The Different Types of Low-Voltage Landscape Lighting
So, you know what you want to light up your house, but how will you light it? There are a few basic types of landscape light fixtures that you will want to get familiar with when you are designing your outdoor lighting plan.
Don't worry, despite the number of lights and different areas to place them; it's not as overwhelming as it may sound. Most of your project is based on what you think looks good, think of these as tools to help you get there.
1. Spotlights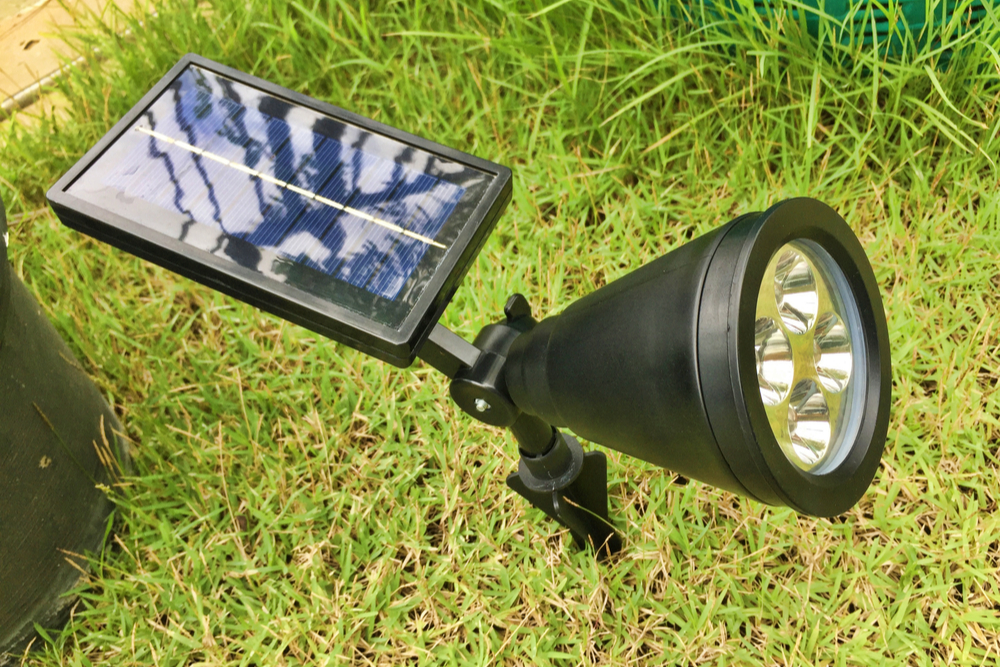 Small landscape spotlights are great for illuminating specific areas in your yard, such as trees, plantings or architectural details that you want to stand out. Spotlights come in various shapes and sizes so feel free to mix and match different types to achieve the look you desire. Some outdoor spotlights, like the one pictured above, are solar powered so you do not have to worry about wiring or battery changes.

2. Outdoor LED Landscape Lighting

Compared to halogen or incandescent bulbs, LED lights use far less energy which is always good news. The other great part about LED lighting is that they are pretty much maintenance free so you won't have to change any bulbs in the middle of winter.
3. Deck/Step Lights
For those of you with a raised deck or patio seating area, deck or step lights will help you get the most of your outdoor area at night. These types of lights can also be installed on deck posts or underneath stair treads which making your outdoor space hazard-free.
4. Pool Lights
These types of specialty light fixtures have a submersible, waterproof design that can be placed in ponds, pools, or other water features around your property and illuminate them at night. These lights not only look good, but they help you navigate around your backyard safely. Make sure you hire a licensed professional to install underwater lighting because it is extremely dangerous if installed incorrectly.

How Landscape Lighting Enhances Your Landscape Design
Like many things in life, less is often more and so is the case with low voltage landscape lighting. While your instinct may be to light up every detail of your property, we are here to tell you it's not about how many lights you use, but how you use them. Playing with these lighting techniques can create intrigue by highlighting features that you may not have noticed during the day, as well as provide you with a well-lit landscape.
When considering a landscape lighting plan, you will want to identify the features in your yard that you like the most. After you have determined which elements you want to show off the most, think about the areas that don't stand out during the day. This allows you to take something such as a stone wall and give it a whole new personality at night. Lastly, consider the function of things in your landscape. A deck with stairs or a walkway need to remain lit to ensure that you can walk around your home without risk of injury.
Landscape Lighting Techniques
If you're lost for ideas or looking for inspiration, here are a few various landscape lighting effects you might want to try:
Silhouetting
Silhouetting is a great effect that is achieved by placing the light source behind the item and pointing it towards where the main vantage point will be. This technique highlights any dramatic shapes that are hiding in plain sight during the day.
Moon Lighting
This is an effective technique when you have larger trees in your space and want to create an impressive effect. Simply place the light source high up in a tree of your choice and point it down, washing out the branches and ground below in light.
Grazing
If you have a hardscape-heavy yard, grazing is a great option for you. By placing the light close to a flat surface and aim it directly up or down at the surface creates a dramatic lighting effect and even adds some cool looking shadows.
With just a few of these landscape lighting techniques, you can create several different appealing effects to either light up certain architectural features of your home, highlight an ornamental tree, or simply guide your way to the front door. Low voltage landscape lighting can be used in a variety of ways. There are a million ways to light your landscape, but creating a unique look that reflects your own personal taste and lifestyle is what will set your landscape apart from the others.
For more information about landscape lighting or landscape design, contact a landscaper in your city today!