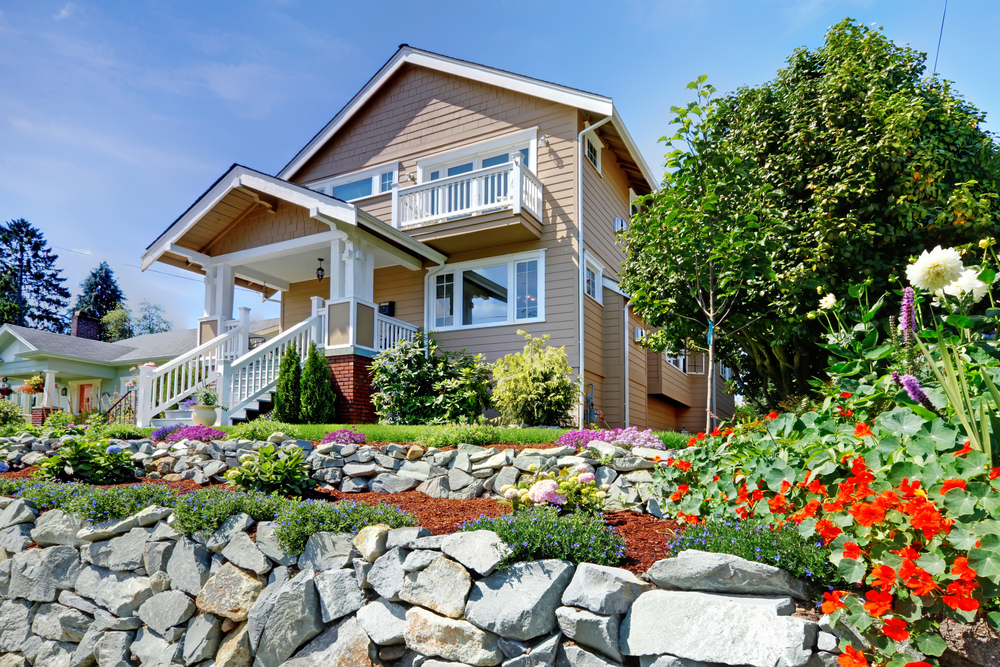 Does landscaping increase your home's resale value? We have the answer. Historically, realtors have told clients that an attractive yard increases a home's value by 15 percent. However, many factors affect that number such as region and the actual look of the landscaping. The more a homeowner puts into their landscape design the better the payoff. Undoubtedly, landscaping not only increases your home value but also ensures greater curb appeal to help guarantee a faster sale.
Does Landscaping Add Value to My Home? Our Answer is Yes
In a recent survey, researchers sought to determine if no landscaping or a well-landscaped yard changed the home's value. Interestingly, this varied based upon the region. In Louisiana, the increase hovered at 5.5 percent, and in South Carolina, it rose to 11.4 percent. Home prices in South Carolina increased up to seven percent for homes that were upgraded from 'good' landscaping to 'excellent' landscaping. Other houses that had only an average landscape gained in value from 4 to 5 percent when their yards were upgraded. Overall, the data revealed that homes with attractive gardens increased in value from 10 to 12 percent.
The Importance of Landscape Design
Sophisticated landscaping is far more coveted by buyers than basic design. Usually, a combination of evergreen and deciduous plants with annual and perennial colors were ranked high for raising a home's value. Usually, a coverage of 20 percent plants versus lawn is considered ideal.
Hiring a Pro vs. DIY
To save money and recoup the investment costs that come with landscaping, many homeowners opt for DIY landscaping. A great way to go-it-alone is to visit your local home and garden supply store and ask for their advice.
Many will make a sketch that outlines what you need to plant and where to achieve the look you desire. Design specialists will work closely with you, so you know exactly which plants to purchase, and then you can go home to plant the items.
If going the DIY route sounds like too much work then you can always turn to a professional. Yes, a landscaping company will cost you some cash up front, but they will be able to achieve excellent results that increases your home's curb appeal and value. If you go with a pro, your landscaping return on investment is substantially increased.
Things to Consider When Landscaping to Increase Home Value
Research reveals that a paying for high-quality landscaping will significantly increase your home's value, which ultimately results in a higher return on your investment.
Other factors to consider when landscaping are the following:
Stand Out: A unique landscaping design makes your home stand out from the rest in the neighborhood which is beneficial if you live within a subdivision where all of the homes look similar.
Mature Plants: Buyers tend to like mature plants in nicely laid out positions around the yard.
Over Time: Landscape investments increase over time as shrubs and trees grow.
Your home's resale value will only increase as your landscape thrives and flourishes. If you are looking to create curb appeal, stand out from the crowd, and increase your home's value, then landscaping is a wise investment. Click below to find a landscaping expert in your city!