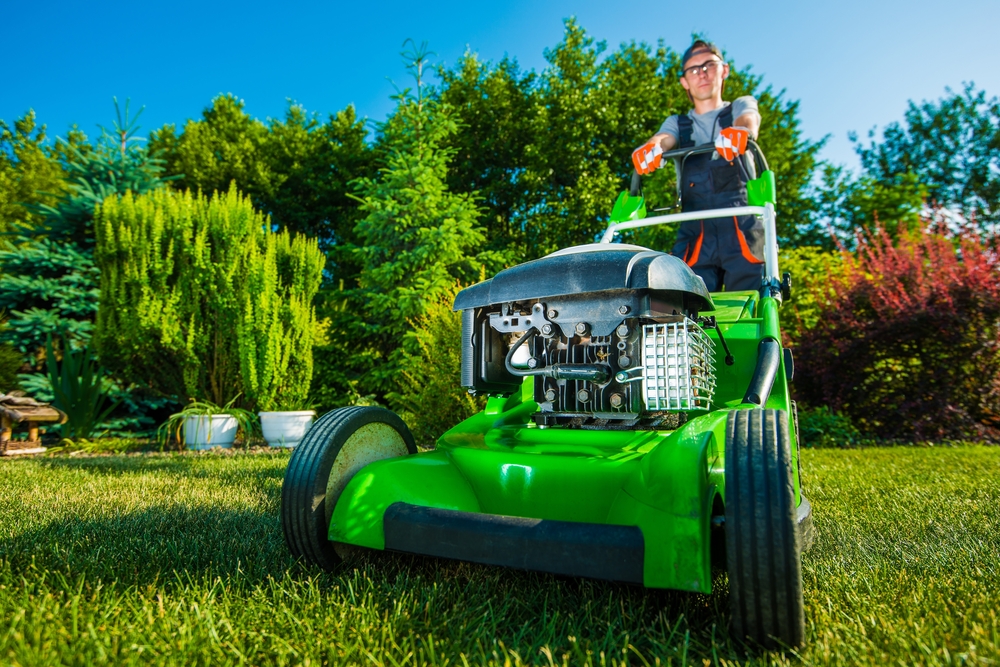 Are you considering landscaping services? You might be on the fence about whether or not you need to hire a professional to care for your yard. If you remain undecided, here are a few questions that you should ask yourself. After evaluating all aspects, you will be better able to decide if hiring a landscaper is a beneficial endeavor for your needs.
Landscaping Services: Find Out What You Need (and Can Live Without)
Is Your Yard Hard to Mow?

Do you have trouble mowing your lawn? Maybe you have numerous flowerbeds, trees, and shrubs that create difficult angles and pushing or riding a mower around such obstacles can prove stressful. Also, if your yard has steep inclines, it could be treacherous. One sharp turn and you could send the lawnmower rolling. In addition to all of that, during times of inclement weather, the valleys between the hills often become a muddy mess which makes the lawn hard to trim. If you find mowing your yard to be difficult, it might be time to hire a landscaping company.

Do You Hate Yard Work in General?

Let's face the facts; not everyone enjoys yard work, and you could very well be one of those people. Maybe you don't enjoy frequently mowing, trimming, or edging. Also, you might be one of the unfortunate individuals who suffer from allergies that are made worse when working outdoors and stirring up the pollen. We do have some tips for homeowners that hate yard work, but if you are adamant about avoiding the outdoors, it may be best to bring on a lawn care professional.

Is Your Landscaping is Complicated?
Is your yard overly complicated? Many landscapes are intricate, so maybe you don't know how to appropriately care for all of the plants, shrubs, and trees. Luckily professional landscaping services take the worry out of caring for your complex yard. You could even ask the landscaper to redesign your property, so it is easier to handle and thrives with only minimal work.
A landscape designer will know which plants thrive in your area with minimal care so your yard can be tailored to fit your busy lifestyle better.
In many cases, landscapers will offer handy pricing packages so you can utilize numerous landscaping services for a fraction of the price. If you purchase bulk monthly services, then you save a considerable amount of money. The package option is perfect if your landscape is complicated and requires a variety of services to keep it looking good.
Do You Want to Add Curb Appeal?

Do you want your yard to look stunning? Most homeowners dream of having the best lawn in the neighborhood. If this is your goal, then having a sit down meeting with landscape design expert will help you determine exactly your yard needs to pop. In many cases, a landscaper will do a free consultation, but others may charge a small fee to offer you their advice and services.
Once you receive the landscape designer's suggestions, you will need to evaluate which project you want to tackle yourself and which ones require professional landscaping services. Many designers will break down the cost of everything involved so you have a better idea of how much you will need to make your dreams a reality.

Deciding to employ landscaping services to care for your yard is never an easy decision. However, if any of the above things describe your circumstances then bringing in a professional is a great option.
With a professional landscaper, you no longer have to worry about keeping your yard looking perfect because the landscaping crew will take care of all of your yard's needs. Click below to find a landscaper in your city.