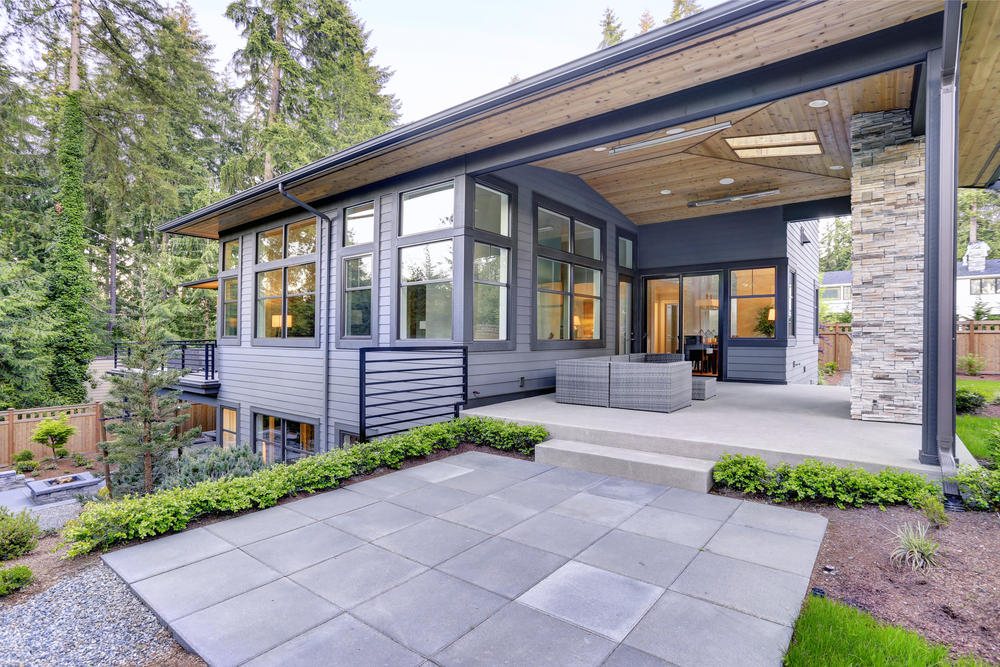 We know in some parts of the country that landscaping is probably the last thing on your mind when fall and winter roll around, but that doesn't mean that you can't start thinking about your landscape design plans for spring of next year! Here is our list of 2019 landscape design trends.
5 Hot Landscape Design Trends for 2019
Luckily landscape design trends don't change as rapidly as interior design trends do; this makes it easy to perform gradual updates over the course of a couple of years without worrying about your design choices going out of style. In the last five years or so we have seen a significant uptick in people transforming their backyard into an entertainment space with elaborate outdoor kitchens, serene dining spaces, cozy fire pits, and custom pools.
1. Fire Pits for Chilly Nights
There is nothing like sitting out by a fire and chatting with friends when there is a chill in the air. Fire pits have been growing in popularity, and we don't see this trend burning out any time soon. There are a ton of different fire pits on the market that will fit your landscape design, but you can also hire a contractor to create a custom fire pit for your outdoor space.
2. Outdoor Kitchens
Outdoor kitchens are not the most cost-effective update you can make to your outdoor space, but they are very cool and pay for themselves if you ever decide to sell your home. Outdoor kitchens may seem over the top to some people, but if you regularly entertain outside then, this trend might be worth the investment.
3. Green Walls
No, we didn't lose our minds and forget that we were writing about landscaping. A new trend right now is creating green walls for privacy. Many landscaping architects are moving away from fences and opting for walls of fauna. Green walls used to be reserved for intricate mazes behind mansions in the English countryside, but now they are being used as a landscaping element instead of staid boring fences.
4. Water Features
Water features lend serenity to any outdoor space and create an oasis right at home. The great thing about water features is that they can be customized to fit your needs aesthetically and financially. From small bubbling boulders to full-blown outdoor lagoons, there is a water feature that will work for your space – and your budget.
5. Native Garden Design
Elaborate gardens featuring plants native to your area are becoming more and more popular. Native plants coexist with their environment instead of competing against it. This makes them easier the maintain and more sustainable than non-native counterparts.
Professional landscapers and gardeners are turning to native fauna to manage stormwater drainage, restore dying plant species, and promote wildlife conservation in specific regions. If you want to incorporate native plants into your 2019 landscaping design, it is important to choose plants that thrive in your planting zone.
We hope that this list of 2019 landscaping design trends helps you decide how to change the look of your front or backyard when spring rolls around!
If you are currently looking for a landscaping professional in your area, click below to find a landscaper in your city.