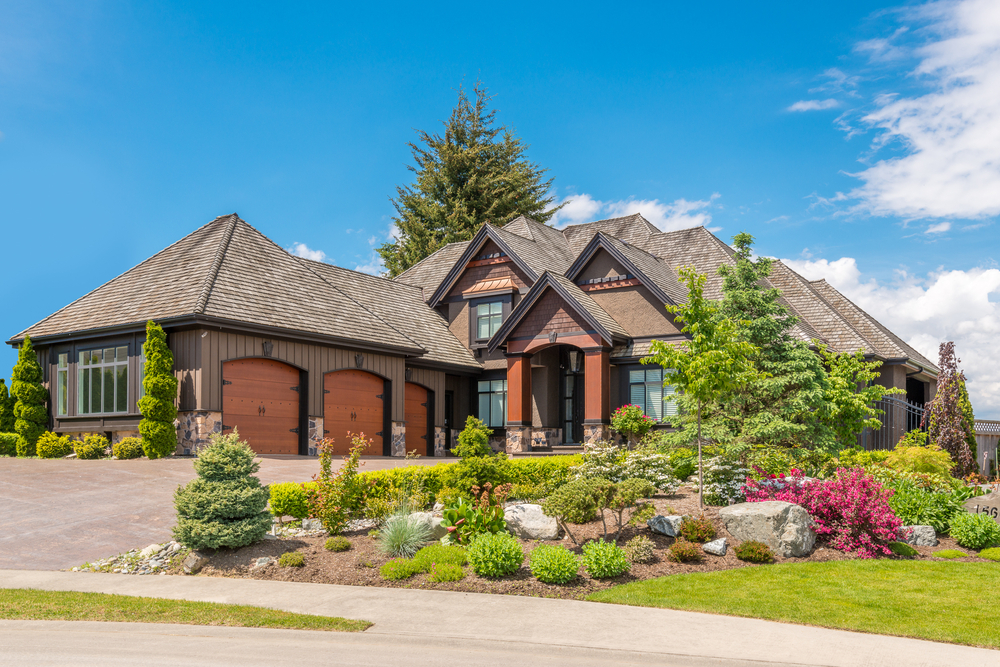 Around Kansas, large yards tend to be the norm even in new suburban areas. Kansas City, Kansas, and it's surrounding suburban area, is the most populated area of the state followed by Wichita. With an overall low cost of housing in the region, many homeowners have disposable income and opt to sink their additional funds into creating an oasis around their homes. The current trend in lavish Kansas landscaping is not forecast to end any time soon.
Click here to find a landscaping company in Kansas City
Click here to find a landscaping company in Wichita
Kansas Landscaping Thrives in Fertile Soil
Although most people do not envision lavish landscaping when they think of Kansas, in reality, nothing could be further from the truth. The state is an agricultural mecca and has been for centuries. It boasts lush, fertile soil that grows just about anything with ease.
The Kansas Garden Boom
Here are just a few reasons why landscaping is booming in Kansas:
Long Growing Season: The state of Kansas has a long growing season. Some areas of the state have a common 200-day growing season.
Few Wet Weather Issues: Wet weather fosters diseases and insects. However, Kansas does not have issues with fungus are other problems that many areas of the nation face because the region tends to be fairly dry.
Fertile Soil: Kansas boasts abundant deep, fertile soil. Only hilly terrain or regions close to streams that often flood may have soil issues.
Native Plants: Unlike many areas of the country, Kansas has beautiful native plants that grow with ease and provide diversity to any landscape. Native wildflowers and grasses also draw an abundance of butterflies and songbirds.
Annuals and Perennials
Annuals and perennials add color and diversity to any garden. Many homeowners and garden newbies don't know the difference between the two types of plants.
Annuals: In Kansas, annuals are a quick color addition that readily produces abundant blooms throughout spring, summer, and spring until the cold winter weather kills the plants.
Perennials: Perennials return year after year. They are typically hardy and require very little care to flourish. Some produce flowers and others are favored for their distinctive leaves or growth characteristics.
Benefits of Hardscaping in Kansas
Long summers make outdoor living space a bonus in the state. Hardscaping can be as simple or elaborate as the homeowner envisions. Many people opt to have a simple patio installed, or they go with an outdoor kitchen and fireplace setup. Either way, hardscaping looks ideal no matter what season and also cuts back on water use. Unlike wood decking, hardscaping can last a lifetime with proper care and add value to any home.
Decks for Barbecues
Kansas is well known for its tasty barbecue joints, but suburban families throughout the state enjoy barbecuing in the comfort of their backyards where they can host large family gatherings. Wood or vinyl decks are an option to create a barbecue hot spot for the family. Firepit and other cool additions create natural ambiance no matter what the season.
The phenomena of Kansas landscaping will continue to boom as families enjoy creating elaborate gardens and outdoor spaces. Creative landscaping that includes the addition of trees, shrubs, flowers and hardscaping render lovely views from all windows of the home and allow living space to flow outdoors. Ultimately, an eye-catching garden makes a house a real focal point in the neighborhood.