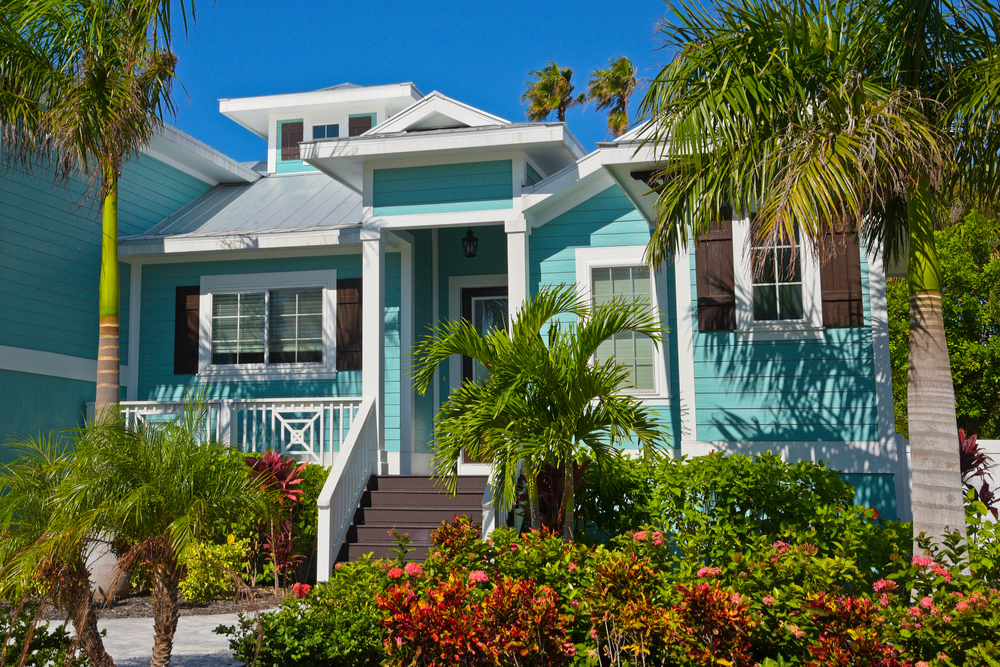 The state of Florida holds the distinction of being the warmest place in the continental United States. The year-round sunny, warm weather allows Floridians to enjoy elaborate outdoor spaces and landscaping vegetation that is unavailable in other parts of the country. Before we get into landscaping trends, it is important to understand the climate in this sunny state.
Florida's Climate Zones
When planning your landscaping project, it is important to know what plants thrive in your area. Florida's plant hardiness zones range from 8a to 10b. This state is made up of two climate zones: tropical and subtropical. Click on your city to find a landscaping company that knows what grows well in your climate zone.
Subtropical Climate Zone
The state of Florida's subtropical climate zone stretches from Tampa north to Palm Bay. The local climate is oceanic and profoundly influenced by the state's surrounding water basins. The long summers are hot and humid almost daily afternoon rain showers. On rare occasions, snow has even fallen in some areas of Northern Florida.
Major Cities in Florida in the Subtropical Climate Zone:
Tropical Climate Zone
The tropical climate zone of South Florida consists of warm winters with only a few rainy days. The summers are hot and humid with almost daily rain showers. Winter does not differ much from summer in this area.
Major Cities in Florida in the Tropical Climate Zone:
Florida Landscaping Trends
Vegetative Gardening
Florida landscaping trends have recently been very focused on vegetative gardening. Many landscapes feature a mix of lovely flowers and garden foods. Collard greens and spinach remain very popular. Gardeners in the state are also trying out hydroponic gardening for tomatoes and lettuce.
Outdoor Living Spaces in the Sunshine State
Florida's year-round mild climate means that many in the state turn to create elaborate outdoor living spaces complete with patio kitchens, many potted plants, and raised gardens. Meditation and yoga gardens are also becoming extremely popular in the Sunshine State.
Purple Fauna
Floridians are also not immune to incorporating popular colors into their landscape design. With Pantone's 2018 Color of the Year: Ultraviolet, more gardeners are going to be sporting the purple hue in their landscape themes. Two types of purple flowers that grow well in Florida's climate are Tropical Lavender and Purple Clematis.
Water Conservation
In the Sunshine State, gardeners are focused on conserving water. Succulents have become commonplace.
Popular succulents that help with water conservation include:
Aloe vera
Elephant bushes
Blue stalk sticks
Happy bean
Tiger's Jaw
Grass and Groundcovers in Florida
Grass choices in Florida are typically St. Augustine, Bahia, and Zoysiagrass. In recent years there has been a significant upswing in Bahia being planted around the state due to its drought hardiness. Alternate groundcovers are also becoming more common for Florida landscaping. It is not uncommon to see Asiatic jasmine or Mondo grass in place of typical turf grass choices.
Landscaping is very diverse and extremely beautiful due to the state's unique climatic regions. Fauna tends to thrive in the various areas and grow with very little care.
Contact a landscape professional in your city to start designing your beautiful new outdoor oasis!