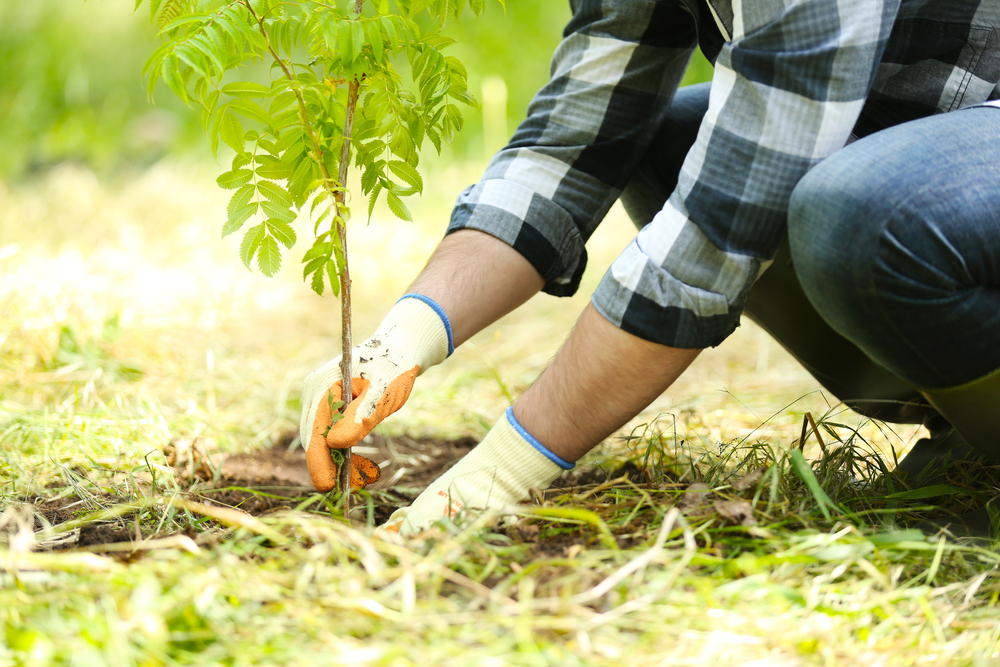 With Arbor Day right around the corner now is the perfect time to consider adding some trees to your landscape whether you are planting for environmental reasons, for more privacy, or simply for esthetic reasons choosing the correct tree for your planting zone and region is vital to your trees survival. It is important to consider the odds of its flourishing, much less surviving, before making the investment.When it comes to deciding which trees to plant, we have your back!
Successful tree planting depends largely on selecting the specimen that is best suited to a particular region's climate and soil conditions. By making your tree selection based on  trees that are native to, or compatible with the region you live in you will significantly increase the chances that the trees will thrive, allowing you to enjoy their lush beauty for years to come.
Here are your best tree selections based on the specific region:
The Midwest
Midwest climates tend to the extremes, from muggy summers in the 80-90 degree range to frigid snowy winters. The soil in this region is rich and can support a wide variety of coniferous and evergreen trees. Contact your local landscaping professional to find out other trees and vegetation that will thrive in your area.
The East Coast
East coast climates tend to feature hot and humid summers, cool springtime temperatures, and chilly winters with powerful storm systems. This unique environment provides some challenges, but with the right knowledge and planning you can incorporate beautiful long lasting trees into your landscaping.
The West Coast
West coast climates are more temperate with plentiful precipitation, and temperatures dropping as you travel north toward Oregon and Washington. The soil in most parts of California has a bit of acidity to it which can support a wide variety of tree life and vegetation. One big consideration on the West Coast is temperature and sun exposure in your area, this is important to keep in mind when choosing which trees to incorporate into your landscaping plan.
Type: Chinese Lantern Tree
Type: Flowering Cherry Tree
The Southwest
The southwest has warmer and drier conditions throughout winter and summer. Concerns about drought greatly impact what can be planted and maintained in this region. Sticking to native trees is crucial to successful landscaping and water resource management.

Type: Texas Mountain Laurel
The Southeast
The southeast is very warm and humid for most of the year. These conditions are fantastic for large trees with diverse types of foliage to grow. One worry in some parts of the southeastern region of the country is the possibility of not having proper drainage in your yard and essentially drowning your trees.
Planting trees not only adds beauty to a lawn or yard, but it is also they absorb carbon dioxide and potentially harmful gasses from the air and release oxygen.  According to NCSU, one large tree can supply a day's supply of oxygen for four people.
Contact a local landscaper in your city today to discuss tree planting options in your area.