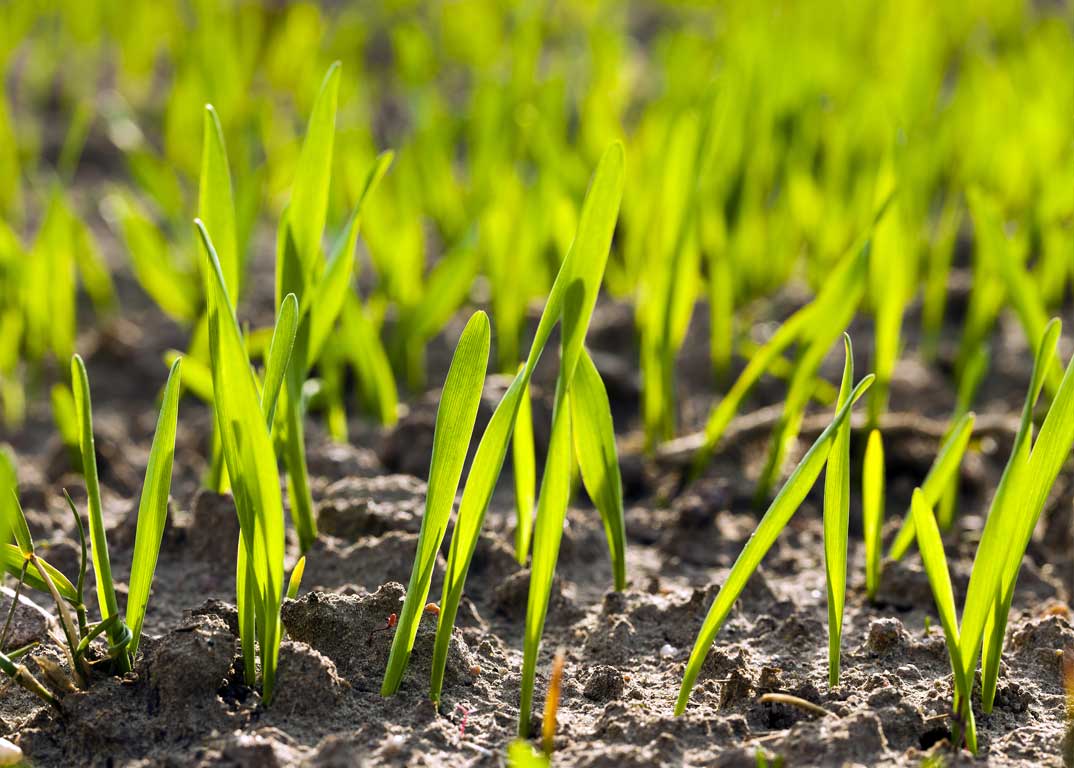 Effectively Re-Seeding Your Lawn
When it comes to re-seeding your lawn, how do you pick which is the best way for you? Should you make an attempt at re-seeding? Should you revive your lawn with some overseeding? Or, should you just add new sod completely? We know the dilemma; too many seeds!
Let's take this project one seed at a time, shall we?
Revive Your Lawn by Re-Seeding
If your lawn is looking a bit thin and sort of brown, re-seeding can bring it back to looking thick, lush, and green. Putting a layer of seed over your lawn in the spring or fall can help your lawn to fill in some of the thin areas and start to grow grass again. The type of seed you choose will depend on where you live and what problems you are trying to reverse. For example, if your lawn is mostly covered by shady areas, you will obviously want to choose a shade-tolerant seed. Scotts Turf Builder Dense Shade Mix is great for shady lawns in the north. On the other hand, if your kids are constantly running through and playing in your lawn, you might want to choose a variety that is more "foot-friendly" and Scotts Turf Builder High Traffic Mix is a great example of such.
How to Optimally Overseed Your Lawn
Over time, grass can eventually get to a point where it just needs to be replaced. Lawns that have been worn out by time can invite weeds and other various unwanted guests and overseeding is a fast and inexpensive way to bring your lawn back to life. Now, you will want to mow your lawn lower than usual, if you choose the overseed route and be sure to remove the grass clippings (if applicable). This allows the seed to get to the ground more easily and make the process go smoothly and quickly. You might also want to rake a thin layer of enriched soil over the lawn, but no more than a quarter-inch. If you live in the southern states, you may like Scotts Turf Builder Perennial Ryegrass Mix. If you live a little further north, Scotts Turf Builder Quick Fix Mix in the fall is great, as well.
The Secret to Your Lawn Is in The Seeds
Maintaining a great looking lawn is a lot of work. Unfortunately, that is the name of the game and you will encounter problems here and there, some of which can't be fixed with a simple watering and fertilizing. The good news is, with a little bit of elbow dirt, you can redevelop your lawn in the barest of spots and you will start to believe in the possibility of having a great looking lawn again. Re-seeding is a quick fix if you have thin spots throughout your yard and aren't necessarily looking for a complete upheaval of your lawn. On the other hand, if your lawn needs a complete renovation and you are in the mood for starting anew, overseeding may be the route you want to take. One thing is for certain, though. Whether you're a new homeowner with your first lawn or you have years of experience in lawn care, the answer always lies with the seeds.