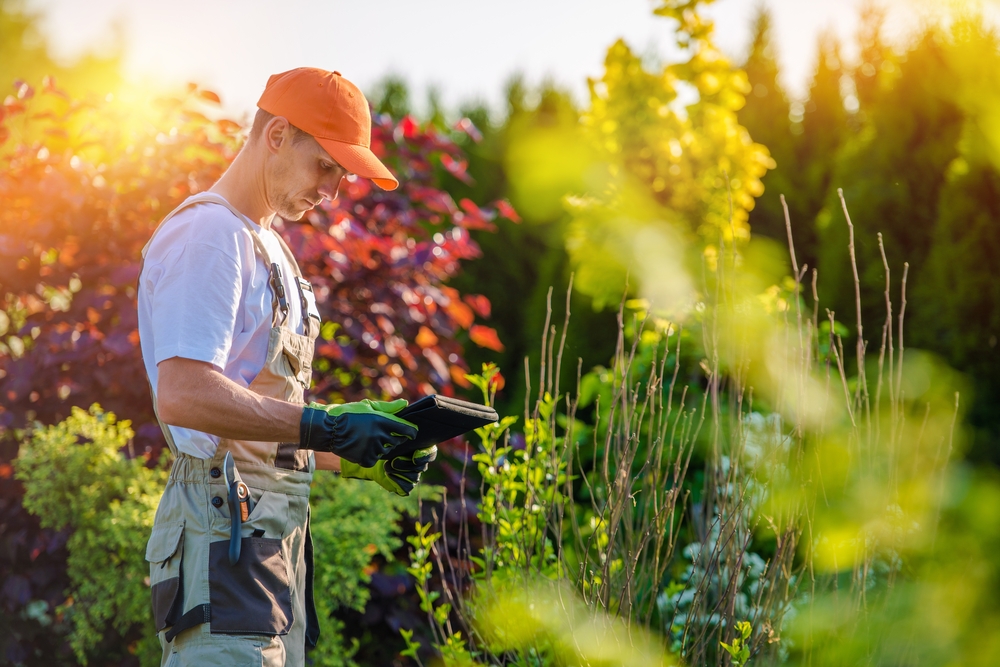 The Landscaping Technology Frontier
Landscaping technology has made drastic improvements over the past decade. New technology is rapidly changing the way your peers do business, not only are they using eco-friendly tools more frequently, they are also changing the way customer interactions are handled.
There are a number of new trends and technological advances and the list can be exhausting. Rather than leading you to be hesitant of the change, we wanted to ease some of the stress and show you some of the new landscaping technology that is available to you and how it can benefit your company moving forward.
Integrating Tools and Technology With Your Business
No advancement has been quite as overwhelming as the changes in virtual and interactive landscape design technology and it should come as no surprise that customers want information as fast as they can get their hands on it.
Landscaping with Virtual Reality
While the majority of landscape companies harness new drafting programs to produce intricate landscape plans, full-color renderings, and 3-D sketches, even that method is becoming an old trend. With the help of virtual reality, clients can now literally take a step into the design world and become even more enthusiastic about their future thanks to 3-D video and VR headsets.
Landscaping with Augmented Reality
A new reality doesn't stop there, however, rapid developments in augmented reality can take elements from the real world and place them directly on a client's device, rendering them the ability to turn and move around outdoors and view a design in their current living space.
While virtual and augmented reality may seem like a novelty item, experts say they will prove to be incredibly useful within the next year, but the improvements don't stop there.
Landscaping Technology Increases Efficiency and Revenue
As the landscaping industry continues to remain extremely competitive, companies are continuously looking for new ways to maximize profit with the least amount of difficulty. From sales and marketing software to operations, billing, and financial reporting, businesses rely on software to help run their business, regardless of if it's from a desktop or mobile settings.
Ways Your Operations Staff can Utilize New Landscaping Technology:
Conduct video calls with site supervisors
Access important information within the company's database
See exactly how many hours have been spent on each job
Monitor estimates for accuracy
Companies are also offering cutting-edge technology to automate much of the hassle and confusion in sales and marketing.
Ways Your Sales and Marketing Staff can Utilize New Landscaping Technology:
Utilize web analytic tools to target specific demographics
Increase speed of buyer behaviors with through business specific applications
Introduce sales automation technology to save time and money
Using this type of technology to successfully integrate tools and solutions can now allow business owners to, not only make the best possible decisions, but also make the most accurate decisions and maximize profit.
Adopt New Technology and Improve Your Landscaping Business
With so many new technological options at your company's disposal, it becomes even more important than ever to extensively research the solutions you have to choose from and determine how you can implement each of the tools to improve your business.
While it may seem like a risk at first, there is a number of new technology tools available to you that will help propel your business into the future.
When you imagine the future of your landscaping business enterprise, what do you see?